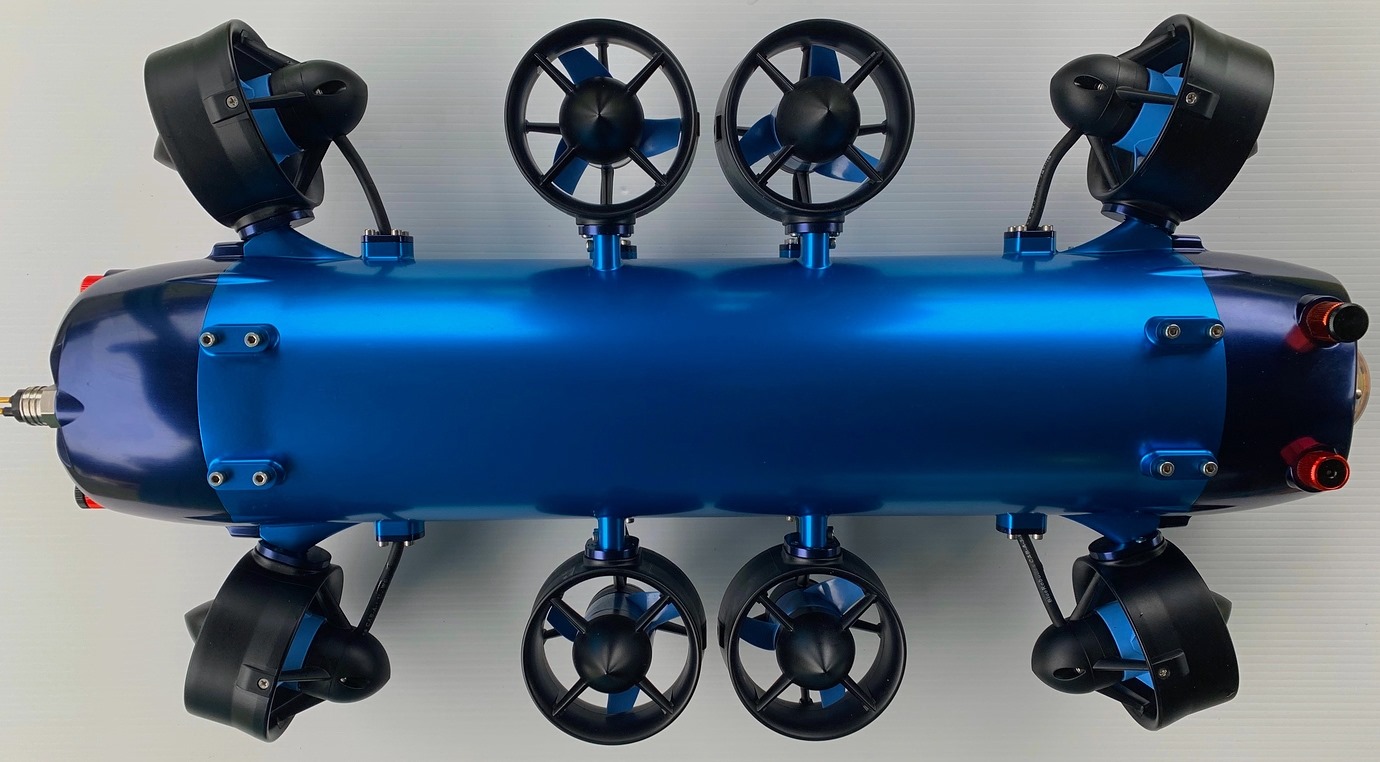 Check out this incredible custom underwater drone made with 8 thrusters. The creator was John Griffiths, a friend of Blue Robotics company. It was machine from solid alloy blocks and designed to carry a range of tools mounted to the raised and tapped ridges on the body. The streamlined body was designed to minimized drag and be used for access into tight areas.
Remind you the new Chasing M2 will have 8 thrusters on it. While I think this is going to improve handling, there might also be a drawback to having this many thrusters, like more vulnerability to break downs due to fishing line,
stones
, weeds and other things that may get caught up in the thrusters.
It's definitely one of the coolest and cleanest custom underwater drones I have ever seen. I guess this was through many years of hard work and multiple prototypes, I'd love to see this nifty ROV come to the market. Now the FB post did say market ready... So hopefully it becomes available to some of us hobbyists and consumers. Be sure to subscribe to
Blue Robotics Facebook page
where this was posted.