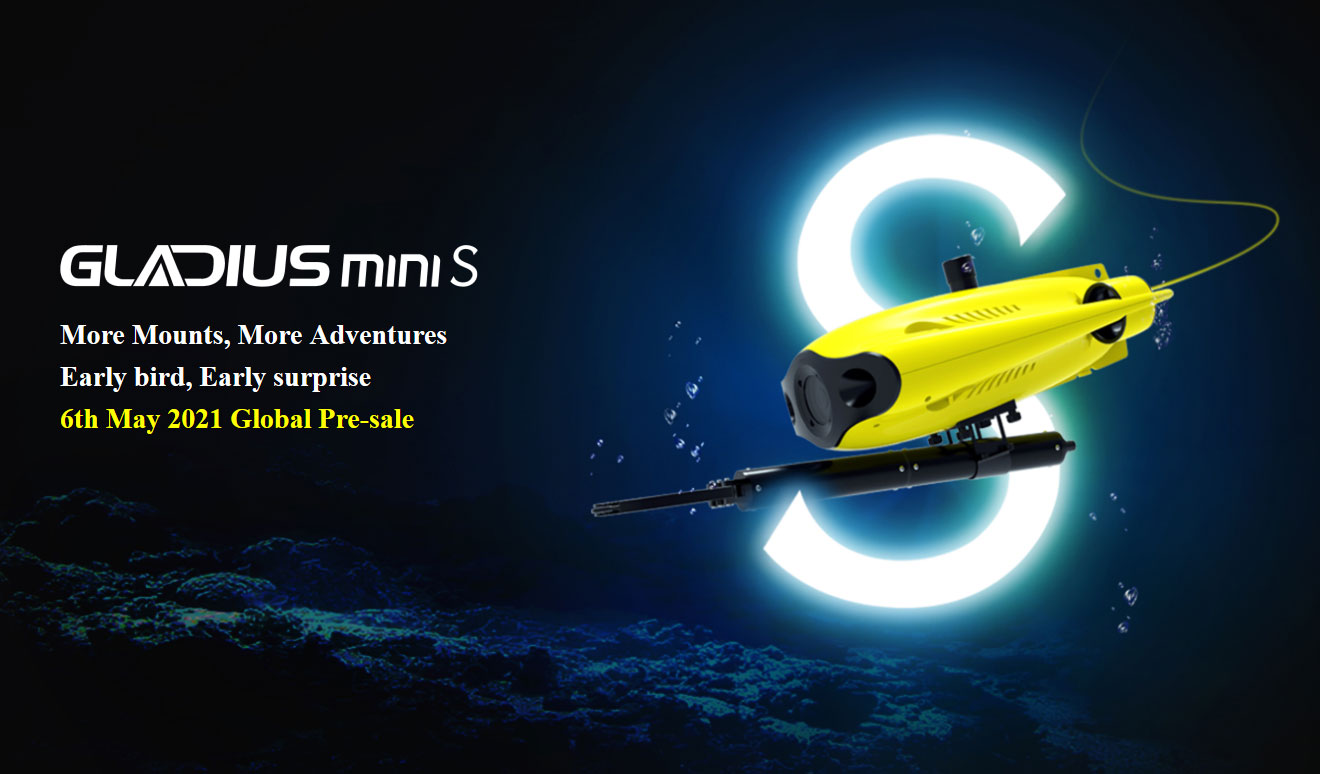 Chasing Innovation has given us a sneak peak photo of the
Mini S
, which will go on pre-sale on the 6th of May in 2021.
They are claiming more mounts and early bird will get an early surprise, so I'm sure that statement will have you guys guessing.
Obviously what the photo reveals is a grabber claw for the Gladius Mini, looks pretty impressive!
I would say though, since the Mini can only tilt at a 45 degree angle, having a claw equipped might be much harder to hone in on specific items at the bottom of a sea bed. I still think if you want a professional underwater drone equipped with a claw, the
Chasing M2
or
Fifish V6s
is a better buy since you can tilt at a 90 degree angle and having lateral movement on both these drones makes using the claw a lot more accurate, just save your money or go on a monthly payment plan with Affirm through UrbanDrones.com, remember to use "underwaterdroneforum" coupon code and you get 3% off.
No word on when
UrbanDrones.com
will start taking orders on the Mini S, I'll keep you guys updated!