So I was looking for deals on the Fifish V6 Expert and V6s, I saw a this incredible deal going on at a store I never heard of called Simono.Shop They have the
Fifish V6s
listed for $2,079.35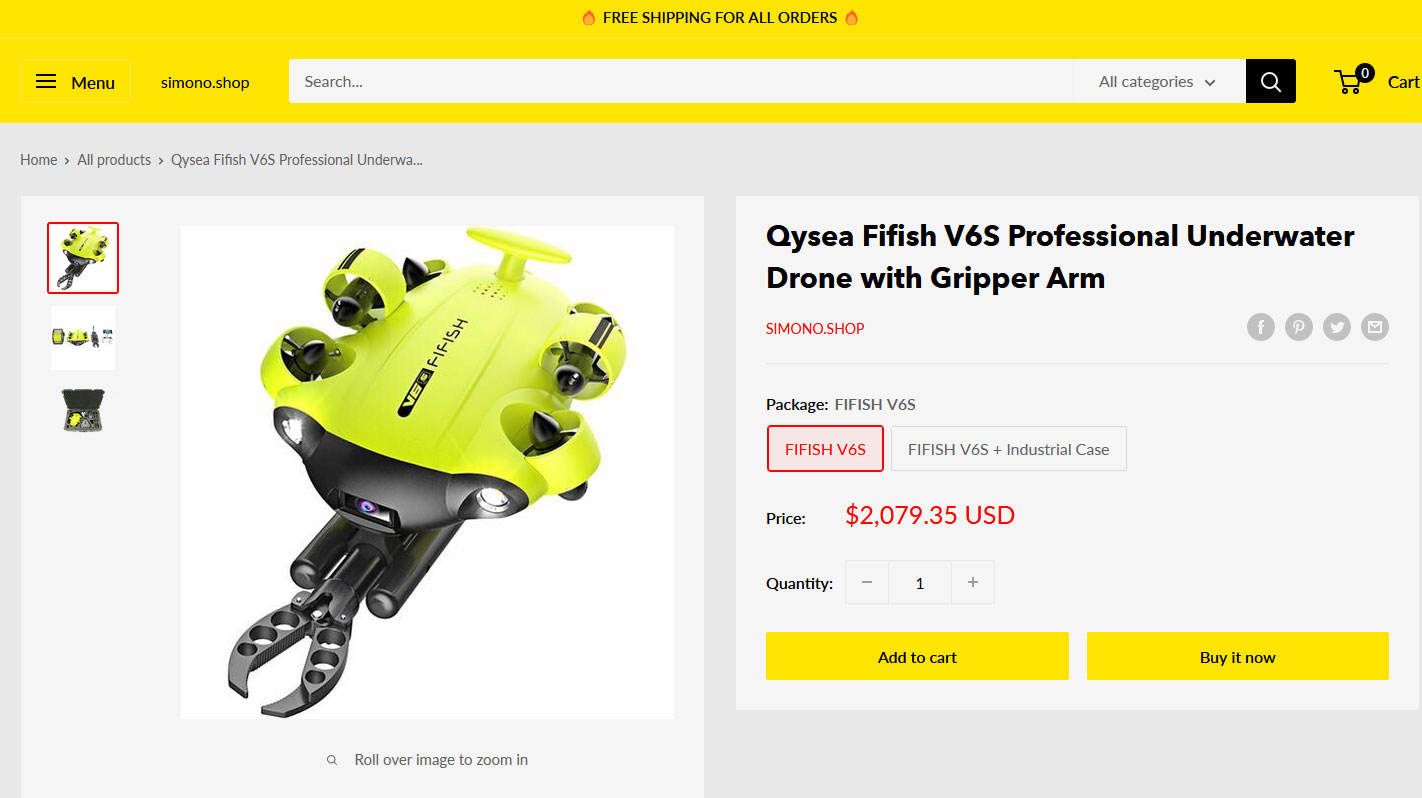 Where I actually saw this underwater drone listed is on my Android mobile phone under Google Shopping, Google even has it listed as a Trusted Store. But when a price looks too good to be true, most likely it is!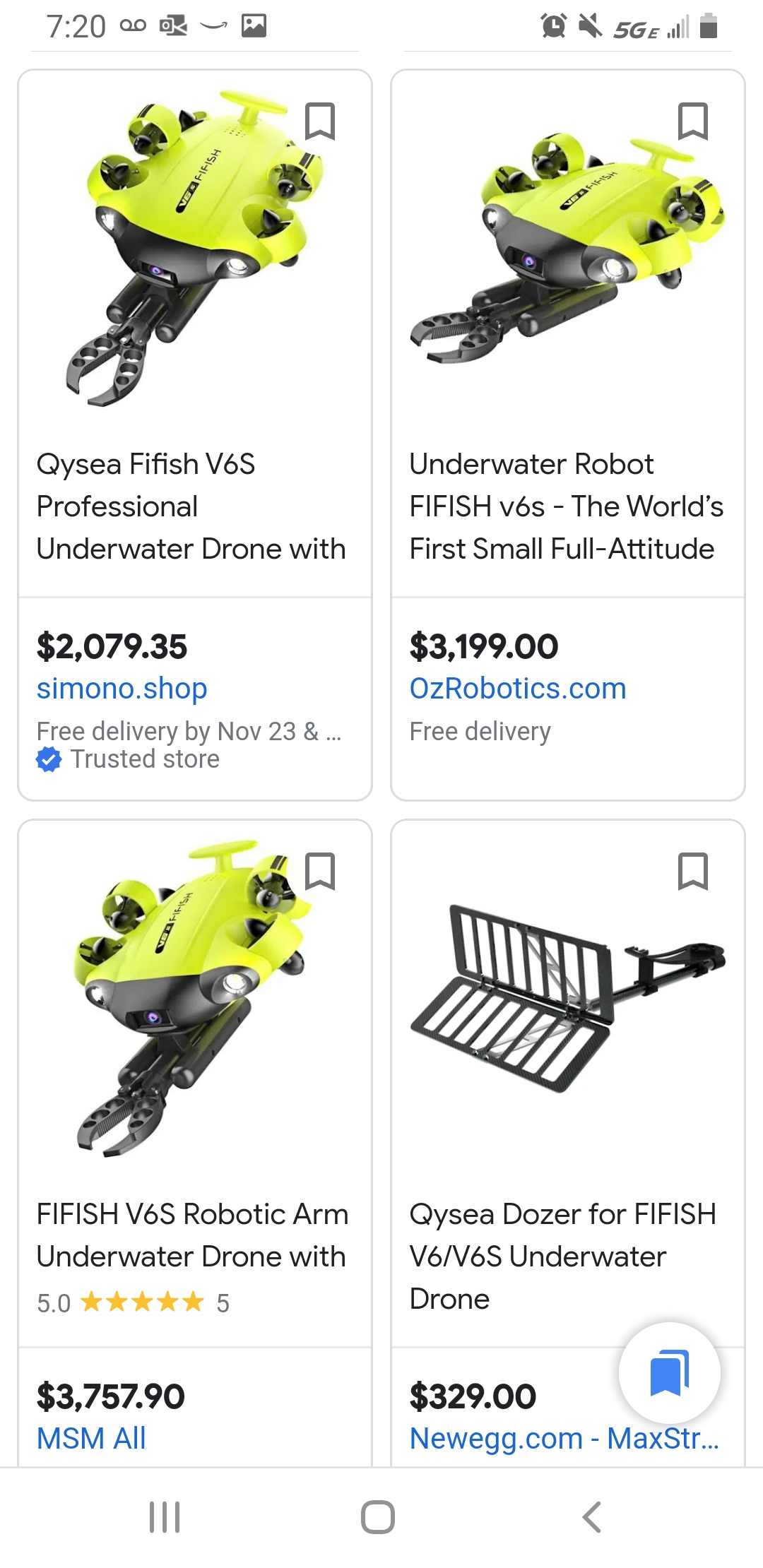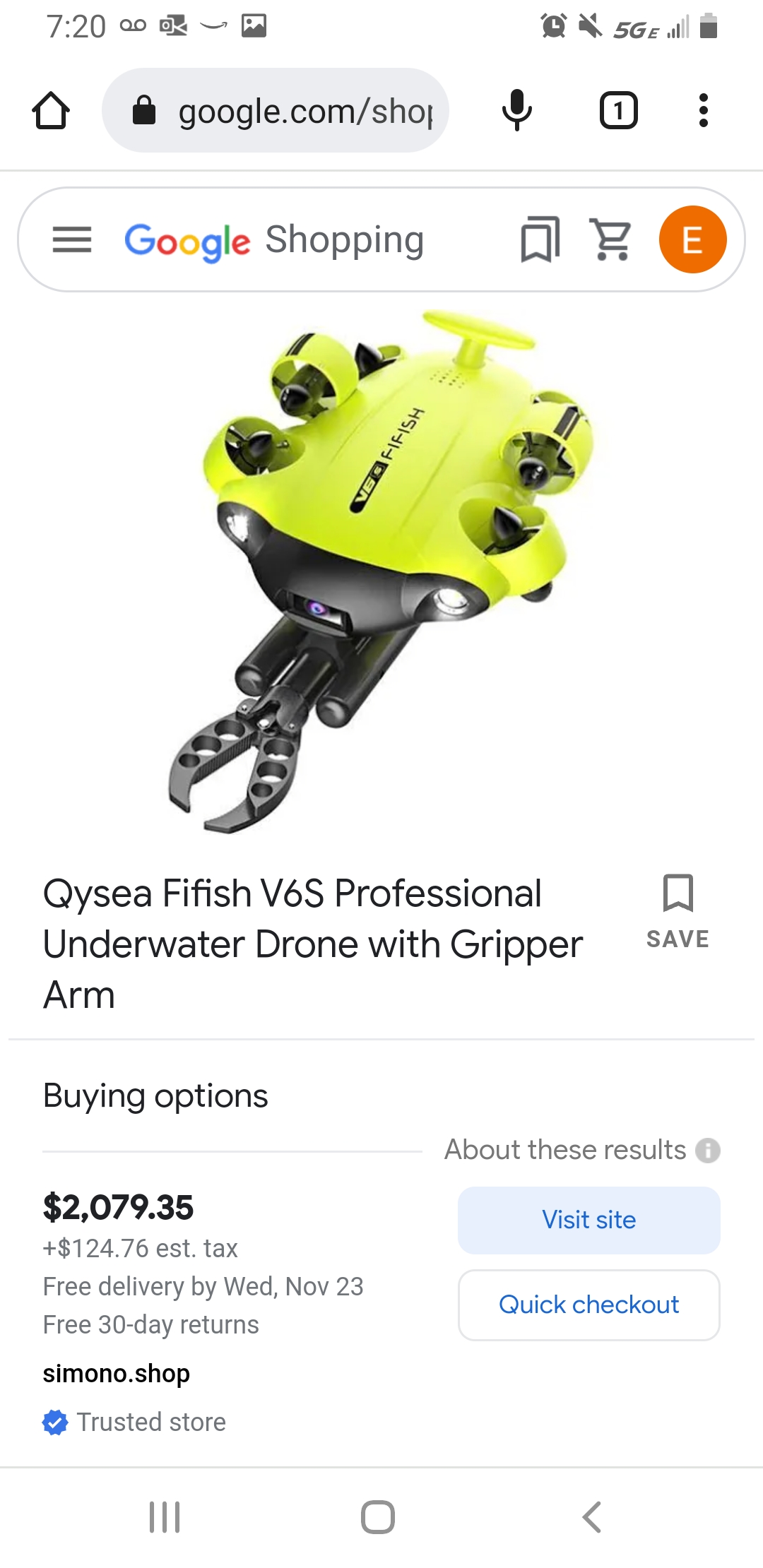 First off, the site doesn't even show up on Google's index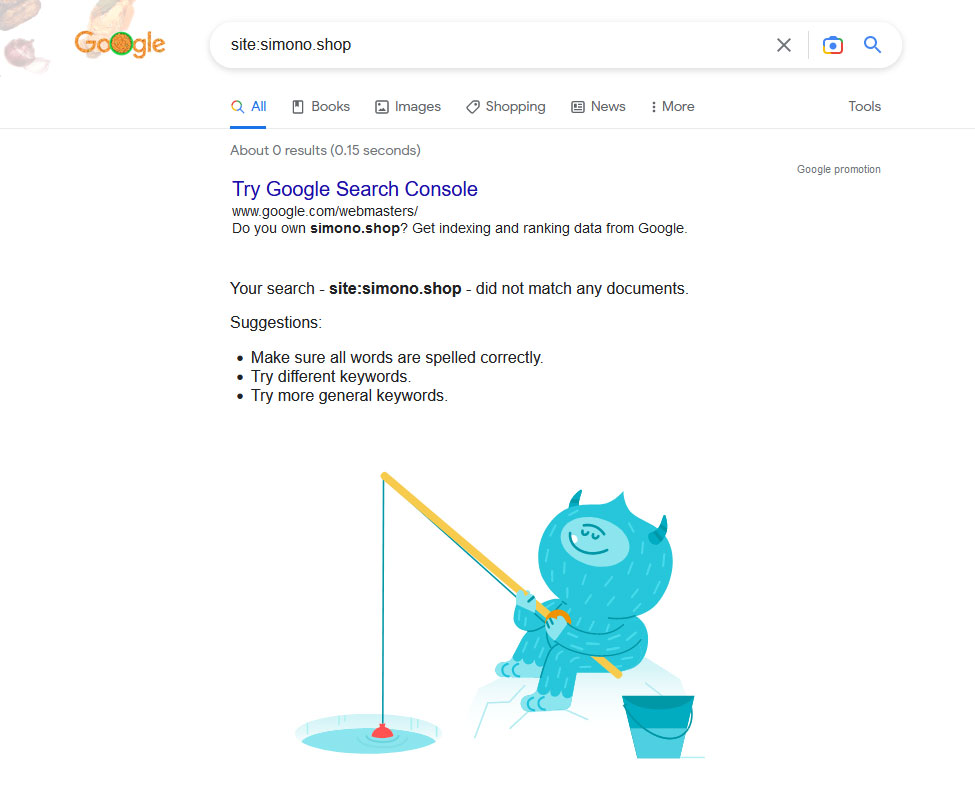 Second this site claims it sells footwear on the About page?
Thirdly, I down see any social media links back to Facebook, Twitter, Instagram which can validate the site even more, which it doesn't. Most legit websites have social media pages where you can read actually reviews, see people that have liked the website on Facebook.
It says it's located in New York, but why does a footwear site sell underwater drones
I mean ya never know, this could be a brand new business on the web, but if you any doubts about a website or product, the best thing you can do is just contact the original company that actually makes the underwater drone, see if they're actually a qualified dealer, then wait to hear back from them. Which I did, I
contacted QYSEA
and am waiting to hear back from them.
Last edited: