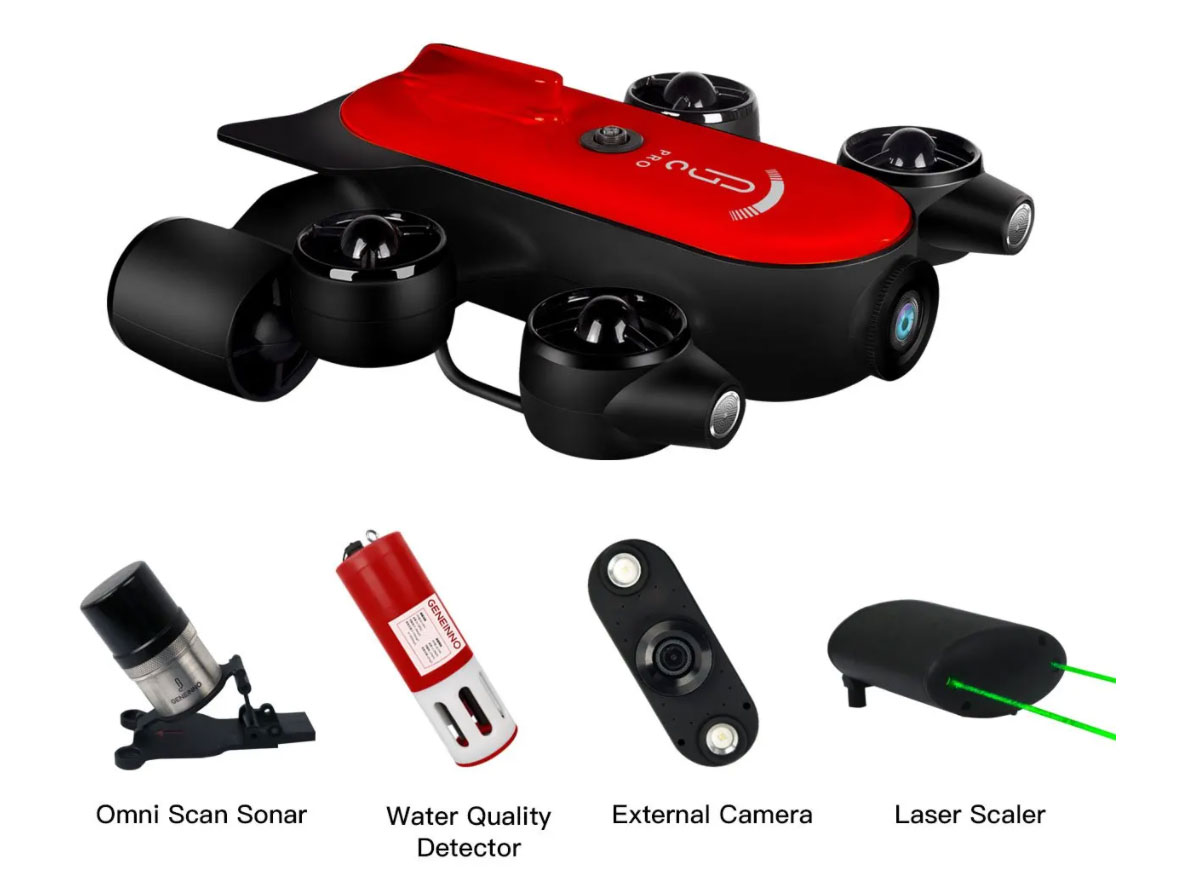 If you're interested in purchasing the
Geneinno T1 Pro
, be aware that UrbanDrones.com is having a sale right now, basically $500 off making it $2,699.00
Use our coupon code "underwaterdroneforum" and get another 3% off the sale price!!
Remind you that the T1 Pro has some of the most advanced advanced attachments such as the Omni Scan Sonar, Water Quality Detector, Laser Scaler and Claw.
Same underwater drone is be sold right for $3,199 at
WanderLust.com
.